Featured Title
Desert Notebooks
"A profound, impassioned, enlightened, and invigorating analysis of the planetary crisis by an elegant and generous thinker." —Max Porter,
Buzzfeed
Featured Title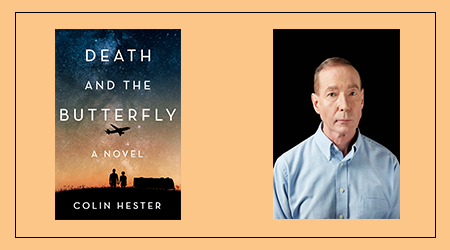 Death and the Butterfly
"Provocative . . . sensational . . . A story of passion and intermittent poetry." —
Kirkus Reviews
NEWS & EVENTS
News
Counterpoint's Joan Silber wins NBCC Award for Fiction!
Posted on March 15, 2018
Congratulations to Joan Silber, whose novel, IMPROVEMENT, has won the 2017 NBCC Award for Fiction! The NBCC committee called the book, "a dazzlingly inventive and deeply compassionate novel whose multiple storylines reveal shared human moments of love, loss, fate, guilt,...
READ MORE