Books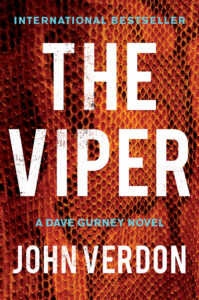 A Dave Gurney Novel
Pushed to his breaking point and accused of murder, retired NYPD detective Dave Gurney must face his greatest adversary yet to solve a mystery that is quickly tearing his world apart
Tennis bad boy Ziko Slade is serving twenty years for the grisly murder of small-time criminal Lenny Lerman. The facts of the case—and Slade's checkered past—seem indisputable. What begins as a cursory review of the case as a favor to Dave Gurney's wife's friend soon spirals into something much more complicated. When Gurney's involvement threatens to expose a viper's nest of corruption, he finds himself framed for murder and pursued by a sensational media, a ruthless district attorney, and a coldblooded killer.
As he evades the law and attempts to solve the case to salvage his reputation, Gurney grapples with the realization that his unshakable need for police work is costing him more than the brilliant detective ever suspected.
The Viper
is the most shocking and riveting chapter yet in the internationally bestselling Dave Gurney series.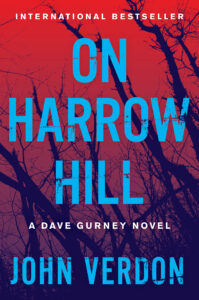 A Dave Gurney Novel
When an old colleague comes to him for help solving the mysterious death of his town's most prominent resident, retired NYPD detective Dave Gurney must use all of his analytical skills to hunt a murderer who just might be killing from beyond the grave
The idyllic community of Larchfield is rocked to its core when Angus Russell, its wealthiest and most powerful citizen, is found dead in his mansion on Harrow Hill. A preliminary analysis of DNA gathered at the crime scene points to the guilt of local bad boy Billy Tate, whose hatred for the victim was well known. Except that Tate fell from the roof of a local church and was declared dead by the medical examiner the day before Russell was killed. When police rush to the mortuary, they discover Tate's coffin has been broken open from the inside, and the body is gone.
A series of murders soon follows as Larchfield loses its collective mind. Gun sales explode. Conspiracy theories and religious fundamentalism spread. The once-peaceful town becomes a magnet for sensation seekers, self-proclaimed zombie hunters, TV producers eager for ratings, and apocalyptic preachers rallying the faithful for the end of days. His quiet retirement shattered, ex-NYPD detective Dave Gurney finds himself not only facing down a murderer, but struggling to restore order to the town rapidly spiraling out of control.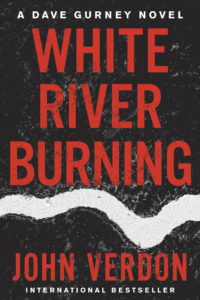 A Dave Gurney Novel: Book 6
"John Verdon writes grown–up detective novels, by which I mean stories with intelligent plots, well–developed characters and crimes that have social consequences. White River Burning, featuring the author's brainy gumshoe–for–hire, Dave Gurney, checks all these boxes." —The New York Times Book Review
Tensions have been running high in White River as it approaches the anniversary of a fatal shooting of a black motorist by a local police officer. The polarized city is on edge, confronted with angry demonstrations, arson, and looting. In the midst of the turmoil, a White River police officer is shot dead by an unknown sniper. As the town spirals out of control, local authorities approach Dave Gurney to conduct an independent investigation of the shooting. 
White River Burning
is the most provocative and timely book yet by the author hailed by
The New York Times
as "masterly."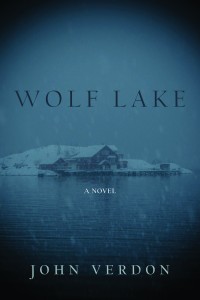 A Dave Gurney Novel: Book 5
Could a nightmare be used as a murder weapon? That's the provocative question confronting Gurney in the thrilling new installment in this series of international bestsellers. The former NYPD star homicide detective is called upon to solve a baffling puzzle: Four people who live in different parts of the country and who seem to have little in common, report having had the same dream—a terrifying nightmare involving a bloody dagger with a carved wolf's head on the handle. All four are subsequently found with their wrists cut — apparent suicides — and the weapon used in each case was a wolf's head dagger.
Police zero in quickly on Richard Hammond, a controversial psychologist who conducts hypnotherapy sessions at a spooky old Adirondack inn called Wolf Lake Lodge. It seems that each of the victims had gone there to meet with Hammond shortly before turning up dead.
Troubled by odd holes in the official approach to the case, Gurney begins his own investigation — an action that puts him in the crosshairs of not only an icy murderer and the local police but the darkest corner of the federal government. As ruthless as the blizzard trapping him in the sinister eeriness of Wolf Lake, Gurney's enemies set out to keep him from the truth at any cost — including an all–out assault on the sanity of his beloved wife Madeleine.
With his emotional resources strained to the breaking point, Gurney must throw himself into a deadly battle of wits with the most frightening opponent he has ever faced.
Wolf Lake
is the page–turning new work by a writer hailed by the New York Times as "masterly" — and it furthers the adventures of Dave Gurney, a detective reviewers have compared to Sherlock Holmes.