Books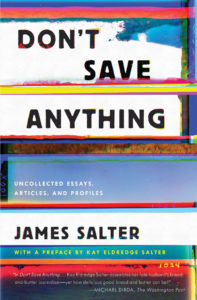 Uncollected Essays, Articles, and Profiles
"In Don't Save Anything . . . Kay Eldredge Salter assembles her late husband's bread–and–butter journalism—yet how delicious good bread and butter can be! . . . As always, Salter emphasizes simple, vivifying details." —Michael Dirda, The Washington Post


One of the greatest writers of American sentences in our literary history, James Salter's acute and glimmering portrayals of characters are built with a restrained and poetic style. The author of several memorable works of fiction—including
Dusk and Other Stories
, which won the PEN/Faulkner Award—he is also celebrated for his memoir
Burning the Days
and many nonfiction essays.
In her preface, Kay Eldredge Salter writes, "
Don't Save Anything
is a volume of the best of Jim's nonfiction—articles published but never collected in one place until now. Though those many boxes were overflowing with papers, in the end it's not really a matter of quantity. These pieces reveal some of the breadth and depth of Jim's endless interest in the world and the people in it . . . One of the great pleasures in writing nonfiction is the writer's feeling of exploration, of learning about things he doesn't know, of finding out by reading and observing and asking questions, and then writing it down. That's what you'll find here."
This collection gathers Salter's thoughts on writing and profiles of important writers, observations of the changing American military life, evocations of Aspen winters, musings on mountain climbing and skiing, and tales of travels to Europe that first appeared in
The New Yorker
,
Esquire
,
People
,
Condé Nast Traveler
, the
Aspen Times
, among other publications.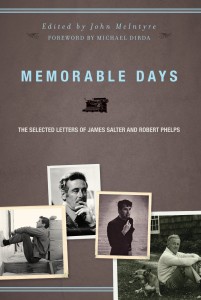 The Selected Letters of James Salter and Robert Phelps
"[A] well–edited collection . . . More than friends and less than lovers, Salter and Phelps were literary soul mates." —Publishers Weekly
It was James Salter's third novel,
A Sport and a Pastime
—together with his film
Three
and a script he had written for
Downhill Racer
—that in 1969 prompted Robert Phelps to write a letter of admiration. Though the two writers didn't know each other, their correspondence went on to span decades.
The letters themselves are exceptionally alive, uninhibited, gossipy, touching, and brilliant. The successes of Salter and the struggles of Phelps are fully explored by the writers themselves in the kind of honest exchange only letters can divulge. With an insightful foreword by Michael Dirda, this book gives voice to a nearly forgotten figure and his friendship with a man he admired.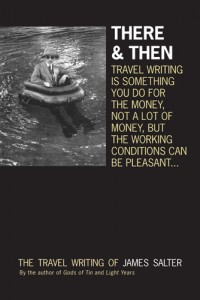 The Travel Writing of James Salter
This collection offers two dozen essays and sketches about one of the passions of Salter's life, travel, a subject beloved by writers across the centuries. Over twenty years of skiing, hiking, climbing — from Colorado to Japan to the Tyrol, from Austria and Switzerland to Germany and France, Salter is an engaging companion sharing his great enthusiasm and adventures. James Salter's novels and volumes of memoir have been widely celebrated and he is now recognized as one of America's most important writers. Susan Sontag once remarked, "[Salter] is among the very few North American writers all of whose work I want to read, whose as yet unpublished books I wait for impatiently."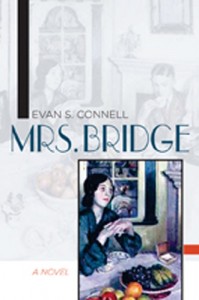 A Novel
"Again and again. . . I find myself being a Mrs. Bridge evangelist, telling them that it's a perfect novel, and then pressing copies on them. . . What writing! Economical, piquant, beautiful, true." —Meg Wolitzer, The New York Times
In
Mrs. Bridge
, Evan S. Connell, a consummate storyteller, artfully crafts a portrait using the finest of details in everyday events and confrontations. The novel is comprised of vignettes, images, fragments of conversations, events—all building powerfully toward the completed group portrait of a family, closely knit on the surface but deeply divided by loneliness, boredom, misunderstandings, isolation, sexual longing, and terminal isolation. In this special fiftieth anniversary edition, we are reminded once again why
Mrs. Bridge
has been hailed by readers and critics alike as one of the greatest novels in American literature.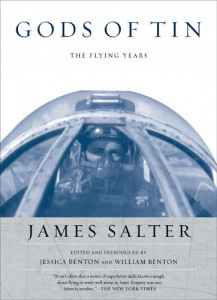 The Flying Years
A singular life often circles around a singular moment, an occasion when one's life in the world is defined forever and the emotional vocabulary set. For the extraordinary writer James Salter, this moment was contained in the fighter planes over Korea where, during his young manhood, he flew more than one hundred missions.
James Salter is considered one of America's greatest prose stylists.
The Arm of Flesh
(later revised and retitled
Cassada
) and his first novel,
The Hunters,
are legendary in military circles for their descriptions of flying and aerial combat. A former Air Force pilot who flew F–86 fighters in Korea, Salter writes with matchless insight about the terror and exhilaration of the pilot's life.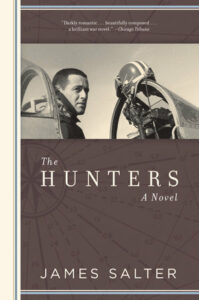 Captain Cleve Connell has already made a name for himself among pilots when he arrives in Korea during the war there to fly the newly operational F–86 fighters against the Soviet MIGs. His goal, like that of every fighter pilot, is to chalk up enough kills to become an ace.
But things do not turn out as expected. Mission after mission proves fruitless, and Connell finds his ability and his stomach for combat questioned by his fellow airmen: the brash wing commander, Imil; Captain Robey, an ace whose record is suspect; and finally, Lieutenant Pell, a cocky young pilot with an uncanny amount of skill and luck.
Disappointment and fear gradually erode Connell's faith in himself, and his dream of making ace seems to slip out of reach. Then suddenly, one dramatic mission above the Yalu River reveals the depth of his courage and honor.
Originally published in 1956,
The Hunters
was James Salter's first novel. Based on his own experiences as a fighter pilot in the Korean War, it is a classic of wartime fiction. Now revised by the author and back in print on the sixty–fifth anniversary of the Air Force, the story of Cleve Connell's war flies straight into the heart of men's rivalries and fears.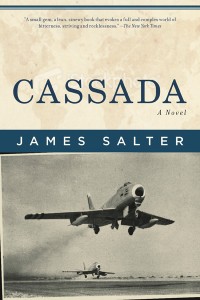 In Cassada, Salter captures the strange comradeship of loneliness, trust, and alienation among military men ready to sacrifice all in the name of duty and pride.
The lives of officers in an Air Force squadron in occupied Europe encompass the contradictions of military experience and the men's response to a young newcomer, bright and ambitious, whose fate is to be an emblem of their own.
After futile attempts at ordinary revision, Salter elected to begin with a blank page, to compose an entirely new novel based upon the characters and events of his second long unavailable novel,
The Arm of Flesh
. The result,
Cassada
, is a masterpiece.