Books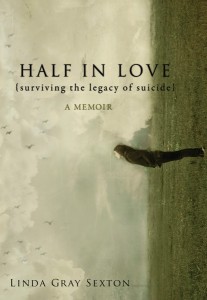 Surviving the Legacy of Suicide
After the agony of witnessing her mother's multiple—and ultimately successful—suicide attempts, Linda Gray Sexton, daughter of the acclaimed poet Anne Sexton, struggles with an engulfing undertow of depression. Here, with powerful, unsparing prose, Sexton conveys her urgent need to escape the legacy of suicide that consumed her family—a topic rarely explored, even today, in such poignant depth.
Linda Gray Sexton tries multiple times to kill herself—even though as a daughter, sister, wife, and most importantly, a mother, she knows the pain her act would cause. But unlike her mother's story, Linda's is ultimately one of triumph. Through the help of family, therapy, and medicine, she confronts deep–seated issues and curbs the haunting cycle of suicide she once seemed destined to inherit.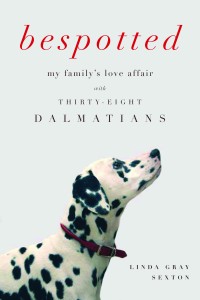 My Family's Love Affair with Thirty-Eight Dalmatians
The Sexton family's long love affair with the Dalmatian began in Linda's childhood. There, on a snowy morning in the family home just outside Boston, LInda heard a whimpering coming from the basement. She discovered their first family dog giving birth to a litter. Witnessing the intimate act of birth had a profound effect on the family. Her mother, Anne, used the experience to complete the poem "Live," part of her third collection, titled
Live or Die
, which would be awarded a Pulitzer Prize. For Linda, the boundless joy of both breed and breeding triggered in her a lifelong love of Dalmatians. All told, thirty–eight Dalmatians will move through her life: the ones that cheer and support her through difficulty, divorce, and depression; the ones that stay with her as she enters the world of professional breeding and showing of Dals; and, of course, the one true dog of her heart, Gulliver, her most stalwart of canine champions.
Bespotted
is a page–turning and compelling look at the unique place dogs occupy in our lives. It captures another piece of this literary family's history, taps into the curious and fascinating world of dog showing/dog fancy.
Bespotted
is an upbeat and commercial memoir by one of the most critically acclaimed memoirists of our time.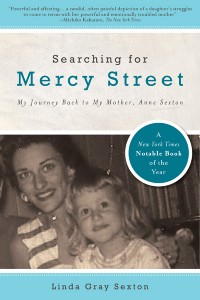 My Journey Back to My Mother, Anne Sexton
New York Times Notable Book: A "beautifully written" memoir by the daughter of the brilliant, troubled poet (Detroit Free Press).
This is an honest, unsparing account of the anguish and fierce love that bound a difficult mother and the daughter she left behind. Linda Sexton was twenty–one when her mother killed herself, and now she looks back, remembers, and tries to come to terms with her mother's life.
Growing up with Anne Sexton was a wild mixture of suicidal depression and manic happiness, inappropriate behavior and midnight trips to the psychiatric ward. Anne taught Linda how to write, how to see, how to imagine—and only Linda could have written a book that captures so vividly the intimate details and lingering emotions of their life together.
Searching for Mercy Street
speaks to everyone who admires Anne Sexton and to every daughter or son who knows the pain of an imperfect childhood.
"Sexton forcefully communicates the fear, repulsion, neediness, and sorrow that filled her childhood, as well as the agony of her own mental breakdown and her terror of becoming like her mother, in lucid and vivid prose." —
The Boston Globe
"A candid, often painful depiction of a daughter's struggles to come to terms with her powerful and emotionally troubled mother." —
The New York Times