Books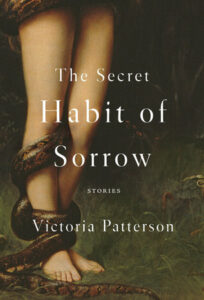 Stories
Victoria Patterson, whose writing Vanity Fair has called "brutal, deeply empathetic, and emotionally wrenching,"" returns with a new collection of stories that contains echoes of Denis Johnson and Raymond Carver, along with the emotional depth and density of Elena Ferrante.
There's a pitch–perfect blend of linguistic dexterity, emotional wisdom, and wry observation in
The Secret Habit of Sorrow
. The characters in these stories feel like people you know, their struggles real. Victoria Patterson's prose has a Denis–Johnson refiltered–through–Raymond–Carver–vibe, along with the emotional depth and density of Elena Ferrante. Whether it be the ties between women and their own and each other's infants, the struggles of parenthood, or the trials that come with excessive drinking and drug abuse, Patterson has an amazing ability to convey relationships and how our bonds can both save and destroy us.
Her previous collection of stories,
Drift
, was a finalist for the California Book Award and the Story Prize, and was selected as one of the best books of 2009 by
The San Francisco Chronicle
.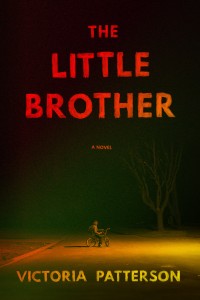 A Novel
Life is pretty sweet for Even Hyde. Despite his parents' divorce in 2001, he's doing just fine, having chosen to live with his richly successful father in Newport Beach, California. When not spending 'bonding' time with his partially absent father, he has his run of the house, where he more or less comes and goes as he pleases.
Even's older brother Gabe continues to live in Cucamonga with their emotionally unstable mother. Though he feels discarded and left behind, Gabe visits Even and their father on the weekends.
Even doesn't seem too worried about Gabe's quick–to–ignite temper or his evolving addiction to skipping school and smoking weed.
But then Gabe commits a crime so unbelievably heinous that Even can't forgive his own flesh and blood for it. In his personal recounting for THE LITTLE BROTHER, Even shares the events immediately following his brother and two of his friends savagely gang raping (while videotaping) an unconscious girl. When Gabe somehow ends up losing the video tape (which ends up in Even's hand) it is up to Even to make the life–changing decision: does he do the right thing and turn his own brother in to the police or does family come first?
This jaw–dropping novel, reminiscent of Louise Erdrich's The Round House and Herman Koch's The Dinner, shows how cruel the awfulness of human behavior can be and how sometimes even the right decisions feel wrong, no matter how you convince yourself otherwise.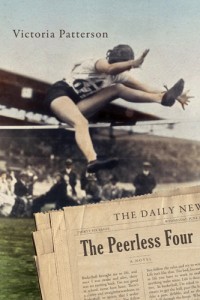 A Novel
Running so hard you think you'll choke on your next breath. Lungs burning like they're drenched in battery acid. Peripheral vision blurred by the same adrenaline that drowns out the cheers coming from the full stadium. And of course, the reporters. The men scribbling furiously on their notepads so they can publish every stumble, sprain, and sniffle in these historic games.
This was the world of the female athletes in the 1928 Amsterdam Olympics, the first games in which women were allowed to compete (and on a trial basis, at that). Nicknamed "the Peerless Four," the Canadian track team included some of the strongest and most diversely talented women on the scene. Narrated by the team's chaperone—a former runner herself—the women embark on their journey with the same golden goals as every other Olympian, male or female. But as the Olympic tension begins to rise with unexpected injuries, heartbreaking disqualifications, and the pressure of supreme athletic performance, each woman discovers new fears and new priorities, all while the weight of women's future in the Olympics rests on their performance poise.
The Peerless Four
is more than a sports novel, more than a record of how far women's rights have come in the past 75 years. It's a meditation on sacrifice, loyalty, commitment, perseverance, and the courage to live a true underdog tale.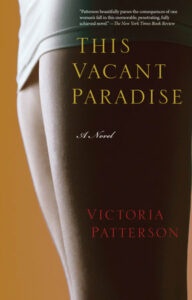 A Novel
"Patterson beautifully parses the consequences of one woman's fall in this memorable, penetrating, fully achieved novel." —The New York Times Book Review
Story Prize and California Book Award finalist Victoria Patterson revisits Newport Beach in
This Vacant Paradise
, examining the intersections of economics, class, race, sex, and family expectations during the mid–1990s.
Esther lives with her grandmother, a virulent matriarch who controls her family through her wealth. Esther knows that an advantageous marriage replete with social standing, familial and peer approval, and financial rewards will alleviate her struggles. But she has been known to self–sabotage, and her loved ones are rooting for her not to blow it with her latest beau, especially since she's at the ripe old age of thirty–three.
All is well until she begins a tumultuous love affair with Charlie, a local college professor known for his unconventional ideals as much as for his golf game and good looks. He sets a fire inside Esther, sparking and delivering her—whether by choice or not—from the insular, safe, and stifling confines of societal expectations to an alternate, unglamorous, and indefinable course. The result is a stunning debut novel: a powerful work of fiction sure to provoke and engage.
"Patterson writes with the exuberance of a natural storyteller. Her cast is rich, her narrative sinuous and masterfully structured." —
San Francisco Chronicle

"Considering the subject matter—the real housewives of Orange County—Patterson's debut novel (after story collection Drift) is surprisingly sophisticated and nuanced." —Publishers Weekly