Books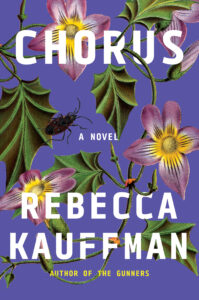 A Novel
For readers of Alice Munro, Elizabeth Strout, and Claire Lombardo, Chorus shepherds seven siblings through two life-altering events—their mother's untimely death, and a shocking teenage pregnancy—that ultimately follow them through their lives as individuals and as a family
The seven Shaw siblings have long been haunted by two early and profoundly consequential events. Told in turns from the early twentieth century through the 1950s, each sibling relays their own version of the memories that surround both their mother's mysterious death and the circumstances of one sister's scandalous teenage pregnancy. As they move into adulthood, the siblings assume new roles: caretaker to their aging father, addict, enabler, academic, decorated veteran, widow, and mothers and fathers to the next generation.
Entangled in a family knot, the Shaw siblings face divorce, drama, and death while haunted by a mother who was never truly there. Through this lens, they all seek not only to understand how her death shaped their family, but also to illuminate the insoluble nature of the many familial experiences we all encounter—the concept of home, the tenacity that is a family's love, and the unexpected ways through which healing can occur.
Chorus
is a hopeful story of family, of loss and recovery, of complicated relationships forged between brothers and sisters as they move through life together, and of the unlikely forces that first drive them away and then ultimately back home.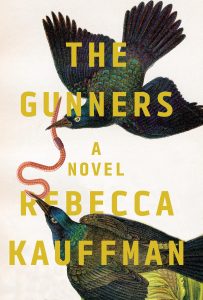 A Novel
A group of childhood friends reunites after tragedy strikes one of their own in this "riveting portrayal of the joys and mysteries of growing up, and of friendship itself"—with echoes of Freaks and Geeks and The Big Chill (People).

ONE OF THE BEST BOOKS OF THE YEAR: O, The Oprah Magazine • Entertainment Weekly • Southern Living • Huffington Post • Esquire • Book Riot • Harper's Bazaar • NYLON • Real Simple
Following her wonderfully received first novel,
Another Place You've Never Been
, Rebecca Kauffman returns with Mikey Callahan, a thirty–year–old who is suffering from the clouded vision of macular degeneration. He struggles to establish human connections—even his emotional life is a blur.
As the novel begins, he is reconnecting with "The Gunners," his group of childhood friends, after one of their members has committed suicide. Sally had distanced herself from all of them before ending her life, and she died harboring secrets about the group and its individuals. Mikey especially needs to confront dark secrets about his own past and his father. How much of this darkness accounts for the emotional stupor Mikey is suffering from as he reaches his maturity? And can The Gunners, prompted by Sally's death, find their way to a new day? The core of this adventure, made by Mikey, Alice, Lynn, Jimmy, and Sam, becomes a search for the core of truth, friendship, and forgiveness.
A quietly startling, beautiful book,
The Gunners
engages us with vividly unforgettable characters, and advances Rebecca Kauffman's place as one of the most important young writers of her generation.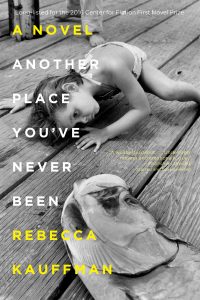 A Novel
This "undeniably moving and emotionally true" debut novel offers the emotional complexity and narrative scope of A Visit from the Goon Squad and resonates with the strong mystical nature of Swamplandia (Publishers Weekly, starred review).
Most of us have experienced what it's like to know what someone is going to say right before they say it. Or perhaps you have been shocked by the irrefutable phenomena of coincidence, when your life intersects with another's in the most unlikely way. In gripping prose marked by stark simplicity,
Another Place You've Never Been
by debut novelist Rebecca Kauffman explores the intersection of human experience amidst the minutiae of everyday life.
In her mid-thirties and still living in her hometown Buffalo, NY, Tracy spends most days at the restaurant where she works as a hostess, despite her aspirations of a career that would make use of her creative talents. Tracy's life is explored not only though her own personal point of view, but also through the viewpoints of other characters, wherein Tracy may only make a peripheral appearance or even emerge at different periods in her life.
At its core,
Another Place You've Never Been
is a broad investigation of such bold ideas as the possibility that any person, at any time, in any place, could find themselves shivering in the presence of great and ancient forces; and the notion that love is perhaps "far less voluntary" than we might believe it to be.