Books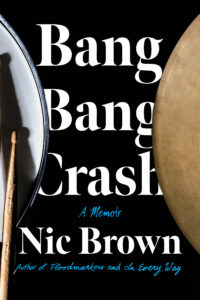 A rock and roll drummer abandons his successful music career to pursue his true passion and discovers a deeper understanding of artistic fulfillment in this episodic memoir of swapping one dream for another
In the mid-1990s, fresh out of high school, Nic Brown was living his childhood dream as a rock and roll drummer. Signing a major label record deal, playing big shows, hitting the charts, giving interviews in
Rolling Stone
, appearing on
The Tonight Show
—what could be better for a young artist? But contrary to expectations, getting a shot at his artistic dream early in life was a destabilizing shock. The more he achieved, the more accolades that came his way, the less sure Brown became about his path.
Only a few years into a promising musical career, he discovered the crux of his discontent: he was never meant to remain behind the drums. In fact, his true artistic path lay in a radically different direction entirely: he decided to become a writer, embarking on a journey leading him to attend the Iowa Writers' Workshop, publish novels and short stories, and teach literature to college students across the country.
Bang Bang Crash
tells the story of Nic Brown's unusual journey to gain new strength, presence of mind, and sense of perspective, enabling him to discover an even greater life of artistic fulfillment.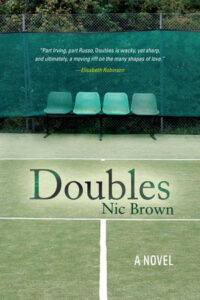 A Novel
Slow Smith is in a slump. He's a professional tennis player stuck in his hometown, serving to an empty court. His wife is in a coma and he's afraid he's to blame. Left behind are her Polaroids, obsessive daily records of their life together. Meanwhile Kaz, Slow's lifelong doubles partner, is traveling the world while playing with someone new.
Then one afternoon his old coach Manny appears in a dumpy Fiat convertible and persuades Slow to get in. When they return to Forest Hills — the site of a six–year winning streak — they reunite with old friends who call up long–buried desires and reveal a secret that threatens to destroy Slow's marriage as well as his friendship with Kaz.
Slow just can't win — and especially not back on the court. Turns out Kaz can't either. Theirs is a bond driven as much by odd habits as by shared life experiences — a marriage not unlike the one rendered comatose — and the only way to get their lives back on track is by playing together again.
At once hilarious and heartbreaking,
Doubles
serves up a tale of melancholy and redemption — both on the court and off.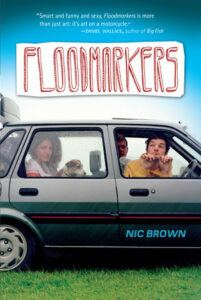 The residents of a North Carolina town weather Hurricane Hugo, and other kinds of storms, in this "smart and funny" collection of linked stories (Daniel Wallace, author of Big Fish).
The days leading up to the impending disaster are not at all unusual—no portents, no signs of impending calamity. Bryce works his night shift at the hot dog factory, Isaac drives the bus to school, Evelyn attends a funeral. But when the electricity fails in the middle of the night on September 21, 1989, it marks the moment when everything will change: Hugo has arrived.
The storm builds, the wind whips by faster and faster, and interpersonal dramas, grudges, and rivalries are dredged up along with the flotsam and debris. Meanwhile, flood markers, painted red, track the height of the water from past rainstorms, and as the creek level rises higher than ever before, so do the emotions of the townspeople.
Floodmarkers
has us look bravely at the eye of the storm, as acclaimed author Nic Brown shows us that human nature can stir up a spectacular tempest all its own.
"Stories starring lovable slackers and beautiful failures . . . on my List of Favorite Books, right after
The Moviegoer
and just before
Cathedral
. Smart and funny and sexy." —Daniel Wallace, author of
Big Fish
"Reminiscent of Sherwood Anderson's
Winesburg, Ohio
in both its structure and its tragi–comedic view of a small town . . . his empathy and insight into the human condition is breathtaking." —Jonathan Ames, author of
You Were Never Really Here