Books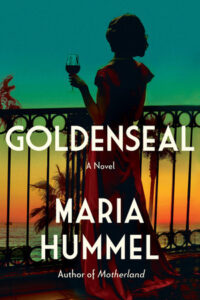 A Novel
A Gentleman in Moscow meets My Brilliant Friend in this novel of two estranged friends who reunite to confront each other and the devastating betrayal that tore them apart
Downtown Los Angeles, 1990. Alone in her luxury hotel suite, the reclusive Lacey Crane receives a message: Edith is waiting for her in the lobby. Former best friends, Lacey and Edith haven't spoken to one another in over four decades.
As young adults meeting at summer camp in Maine, and later making their way in the glitzy spotlight of postwar Hollywood, Edith and Lacey share a deep-rooted bond that once saved them from isolation and despair, providing comfort from the public and private traumas that they had each endured and which a newly optimistic world was eager to forget. Told through a continuous, twisting conversation that unfolds over the course of a single evening, in which each woman tells her story and reveals long-hidden secrets, the narratives of Edith and Lacey burn with atmosphere, mystery, resentment, and regret.
Set against the vivid landscapes of Los Angeles and unfolding with the evanescence of a dream or a memory,
Goldenseal
peels away the layers of an intimate female friendship to reveal a stirring and haunting story about the search for connection and the lingering echoes of lost love.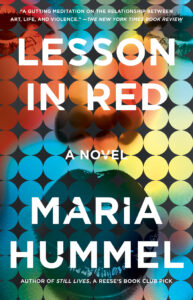 A Novel
A companion to Still Lives—a Reese's Book Club x Hello Sunshine selection—this savvy thriller exposes dark questions about power and the art world and reveals the fatal mistakes that can befall those who threaten its status quo.
Brenae Brasil is a rising star at Los Angeles Art College, the most prestigious art school in the country, and her path to art world celebrity is all but assured. Until she is found dead on campus, just after completing a provocative documentary about female bodies, coercion, and self-defense.
Maggie Richter's return to L.A. and her job at the Rocque Museum was supposed to be about restarting her career and reconnecting with old friends. With mounting pressure to keep the museum open, the last thing she needs is to find herself at the center of another art world mystery. But when she uncovers a number of cryptic clues in Brasil's video art, Maggie is suddenly caught up in the shadowy art world of Los Angeles, playing a very dangerous game with some very influential people. And the closer she gets to the truth, the more lies she threatens to expose.
Maria Hummel, praised for her "genius for layering levels of meaning" (BBC), has brought us back to her provocative noir Los Angeles with this haunting investigation into power and the art world.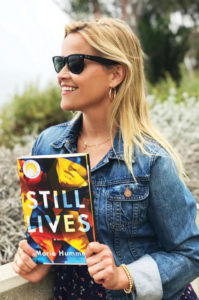 A Novel
Twelve shocking paintings. Eleven famous murders. One missing artist . . . and one woman driven to find her—this Reese's Book Club x Hello Sunshine Selection is a "stunning achievement" (Los Angeles Times).
Kim Lord is an avant–garde figure, feminist icon, and agent provocateur in the L.A. art scene. Her groundbreaking new exhibition Still Lives is comprised of self–portraits depicting herself as famous, murdered women―the Black Dahlia, Chandra Levy, Nicole Brown Simpson, among many others―and the works are as compelling as they are disturbing, implicating a culture that is too accustomed to violence against women.
As the city's richest art patrons pour into the Rocque Museum's opening night, all the staff, including editor Maggie Richter, hope the event will be enough to save the historic institution's flailing finances.
Except Kim Lord never shows up to her own gala.
Fear mounts as the hours and days drag on and Lord remains missing. Suspicion falls on the up–and–coming gallerist Greg Shaw Ferguson, who happens to be Maggie's ex. A rogue's gallery of eccentric art world figures could also have motive for the act, and as Maggie gets drawn into her own investigation of Lord's disappearance, she'll come to suspect all of those closest to her.
Set against a culture that often fetishizes violence,
Still Lives
is a page–turning exodus into the art world's hall of mirrors, and one woman's journey into the belly of an industry flooded with money and secrets.
"It's a thrilling mystery that will leave you wondering which characters you can and can't trust . . . There's a twist at the end that still keeps us up at night, it's THAT good." —Reese Witherspoon (A Reese's Book Club x Hello Sunshine Selection)