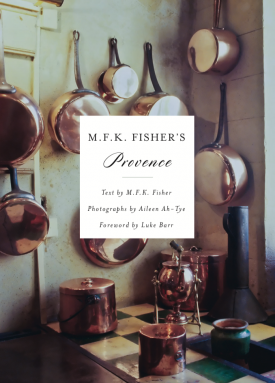 The Christian Science Monitor included Aileen Ah-Tye's new photography book M.F.K. Fisher's Provence in their top holiday picks list.
Friday, December 11
Top Picks: 'M.F.K. Fisher's Provence,' the Count Basie Orchestra's 'A Very Swingin' Basie Christmas!,' and more
Taste of Provence
M.F.K. Fisher's Provence
 is an essay and photo book that combines the words of the great food writer with images from photojournalist Aileen Ah-Tye. Fisher's lyrical prose and scenes of everyday grace caught by Ah-Tye's lens will remind readers of the cultural gentility that is France. The project sprang from the photographer's desire to illustrate life in Provence as the writer experienced it. The effort will leave you refreshed and inspired.