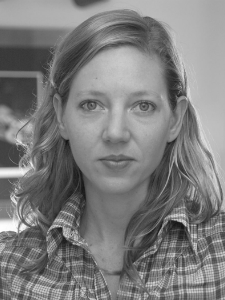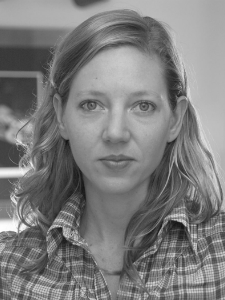 Maggie Nelson is the author of Jane. We ask her six questions here.
1. What are you reading right now?
Slavery and Social Death by Orlando Patterson
2. Who are some of your writer mentors? Do you find that's changed over time as you evolve as a writer, or do they stay the same?
I think of mentors as people one knew in one's formative years, in which they must remain the same, as you only live once. I will always be grateful to Eileen Myles, Wayne Koestenbaum, Christina Crosby, and Annie Dillard as previous teachers of mine whom I'm now honored to call friends. I've written about them all quite a bit, so no surprise there. There are many others as well, of course.
3. Jane first released 11 years ago. What is it like to look back on the book, especially after the re-release of The Red Parts earlier this year?
Jane is a very important book to me. It marks, especially in retrospect, a real sea change in my writing life, the moment at which I realized I was willing and able to take on book-length projects in forms of my own invention. It's also personally important because I was quite afraid to take on the project, due to its subject matter, and so following through on it also marked a new phase of courage for me. The re-release of The Red Parts is very gratifying to me—since I think of the 2 books as companion pieces, it's almost as if Jane is being re-released too.
4. Do you think today's readers will find new or different meaning in Jane, more than a decade after its release?
I'm really sorry to say that the issues of misogynistic violence that Jane addresses have not changed all that much, so its relevance seems distressingly clear. And hopefully its exploration of unknowability, sisterhood, trauma through generations, and curiosity about one's family will always remain interesting. Also, appetite for true crime seems to never go out of style, for better or for worse.
5. What is your most prized book possession? A first edition? A gift?
Maybe a little book called Papers by my father, which was put together by some of his friends after he died.
6. What's the one book that you recommend to people, over and over?
People don't need to know about the oft-circulated classics, so I usually end up recommending less-popular books that people might have missed. In the past year I've been talking a lot about Like Being Killed by Ellen Miller, Michael Clune's Gamelife, John Keene's Counternarratives, Brian Evenson's The Wavering Knife, Saidiya Hartman's Scenes of Subjection, and the poetry of Denise Riley. I'm also excited about the new Michelle Tea book, Black Wave.