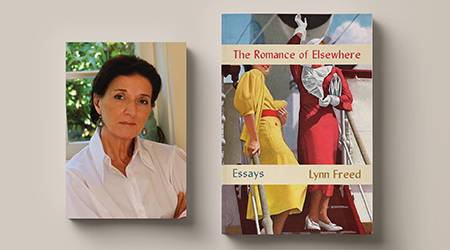 How did you come to write these essays?
They were written over a number of decades.  During the nineties, when I was living, for the most part, as a freelance writer, South Africa happened to be undergoing its miraculous change.  So, a number of pieces, like 'Viva, Mandela!' were either suggested to me by editors or by me to editors.  A number of the later essays were explorations of ideas or relationships that had been interesting me for a long — the relation between travel and the creative impulse, for instance, or between age and the creative impulse.  Others, like 'Doing No Harm', grew out of a refusal to be told how to think, feel, and teach.  I do not do well when subjected to the strictures of what passes for right-mindedness.  To my mind, it encourages the worst kind of sentimentality.
What are you reading right now? 
Rebecca West's Black Lamb and Grey Falcon.  I just finished Vera Brittain's Testament of Youth.  This seems to be my time for reading books that are too heavy to hold up while lying down.
What's the one book that you recommend to people, over and over? 
May I name a few?  V.S. Naipaul's A House for Mr. Biswas and In A Free State (especially the novella, 'One Out of Many').  Marguerite Duras's The Lover.  Diana Athill's Stet.  George Orwell's essays.  Jean Rhys's Voyage in the Dark.  On and on.
Who are some of your writer mentors? Do you find that's changed over time as you evolve as a writer or do they remain the same? 
As far as flesh-and-blood mentors are concerned, I have never taken a creative writing workshop, nor had a creative writing teacher.  I've had some wonderful editors, and some not so wonderful.  And I have some wonderful, honest friends who have helped keep me straight, which is to say away from prancing on the page.  The chief aim is to keep oneself honest.  And, to my mind, the best way to do that — the best way to learn how to write in the first place— is by reading.
What is your most prized book possession? A first edition? A gift? Please describe. 
A first edition of Roman Vishniac's A Vanished World.  Brilliant, beautiful, sad, enraging.
I prize a leather-bound copy of Vanity Fair, which I received at school as a prize for 'needlework' .  Needlework!  I was by no means the best at it, but had been confined to bed for what felt like an age by a bout of amoebic dysentery, and so had time to do some complicated drawn thread work.