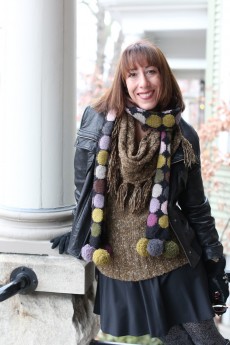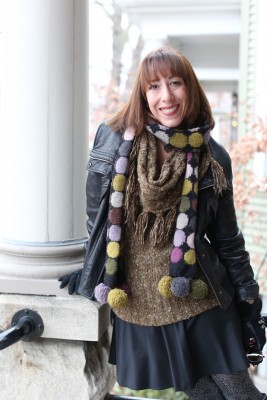 Gina Frangello is the author of Every Kind of Wanting. We ask her five questions here.
What inspired you to write this novel?
My oldest friend, Alicia, was the gestational surrogate for my other oldest friend, Tom, and his husband—we had all been friends since we were in fifth grade, and that endeavor consumed a lot of our lives while it was happening. Conceptually, it was a situation that seemed rife for drama and missteps and high stakes and people wanting conflicting things. At first, there was some talk among our group of friends about my writing a nonfiction book based on their experience of three families—the egg donor, the gestational surrogate, and the fathers—in bringing a baby into the world together. We talked a lot about it and even took some notes. But in the end, none of us wanted some tell-all memoir about our intimate group of friends, so we dismissed the idea. But often, novel and story ideas come to me as a result of a real-life situation I can't shake in terms of its narrative or emotional richness…I have to let enough time pass that I can separate from what would be nonfiction and enter a more fictional realm. It really comes down to creating a character full enough to not just be a foil to an "interesting situation," because any situation is only as interesting as the people living it. This situation wouldn't quite shake me, but it wasn't until Lina's voice came to me, fully formed and in a torrent, that the people of this novel began to take a full shape and become their own complicated beasts.
What are you reading right now?

I just finished rereading The Bell Jar because I'm teaching it for a class this fall—before that was Lithium for Medea, which I'm teaching in the same class and reread for the first time in more than fifteen years. It's one of those rare books that knocks you as fully on your ass in middle age as it did in your 20s. That novel. Jesus. I maybe underlined more than I have in any novel other than Durrell's Justine, which I read in Morocco in the late 90s and essentially underlined the entire book.
What's the one book that you recommend to people, over and over?
I've recommended Book of Daniel, by E.L. Doctorow (which I happen to know another Counterpoint author, Josh Mohr, is equally obsessed with), to more writers and aspiring writers than any other book. There are books I love as much—maybe even more—but I've never read any other novel that blew the top of my head off in terms of craft and how much a novel can do simultaneously. Doctorow turns every idea of point of view on its head, for starters—I kept saying to myself, I didn't know you could do that. That book is a perfect illustration (another is Zora Neale Hurston's Their Eyes Were Watching God) of what a master craftsman someone has to truly be in order to burn the rulebook and rewrite a new one. I always tell my students, Picasso had to learn to paint a realistic face before he could become Picasso and turn everything upside down—that you shouldn't just break the rules because you're too lazy to learn what they might be; you break something when you've grown beyond it and the rulebooks can become your own canvas to mess around on. Also, unlike some formally experimental books, Book of Daniel also has incredibly complex, deeply realized characters and an utterly heart-in-your-throat plot. It's a novel that does everything well.
Who are some of your writer mentors? Do you find that's changed over time as you evolve as a writer or do they remain the same?
My longstanding mentor, now a close friend, has been Cris Mazza, who was a professor of mine and helped my career on many fronts—she helped strengthen my writing in grad school workshops, and she introduced my debut novel to the woman—Lidia Yuknavitch—who would later become its editor at Chiasmus Press. Just this past year, Cris was also an advocate for me in getting a job I wanted, and really needed in the wake of my divorce. Relationships in the literary community are always expanding and evolving in our increasingly interconnected online world…writers I used to publish when I edited Other Voices magazine in 1997, when we communicated via actual written letters sent in the post…I mean, I talk to some people from that era daily now, even though they live in other states…how we form friendships has changed, and I've made some of my closest writer friends in the past six or so years of my life, from all over the country. Some of those people, like Emily Rapp (Black) have been deep artistic influences on my own work in a short time. But in terms of a traditional mentorship that turned into a more reciprocal professional relationship and friendship, that's been with Cris, to whom I owe an enormous amount.
What is your most prized book possession? A first edition? A gift? Please describe.
Like most writers, I have many books I treasure, but what springs to mind are two very old books, owned by my parents. The first is called Love on the Left Bank, by Ed Van Der Elsken, which is a photo essay on the surface but is crazy and poetic and sexy and such a wild thing to grow up with as one of my parents' only books in the house, really. The other is another of their books, This Is My Beloved by Walter Benton, which again…if you knew my parents, you would find this possession as shocking and befuddling and mysterious and brutally, gorgeously important as I always did. I've carried those books with me everywhere throughout my life. Now they're rivaled in terms of what books I'd save in a fire by the last two books my partner, Rob Roberge, published: the first was a novel I edited on Other Voices Books, The Cost of Living, where the galley is actually weirdly more sentimental to me than the final version, and the second is his memoir, Liar, which I read at every stage from inception to publication so that it felt, as he was writing it, like he was telling me the story of his life.