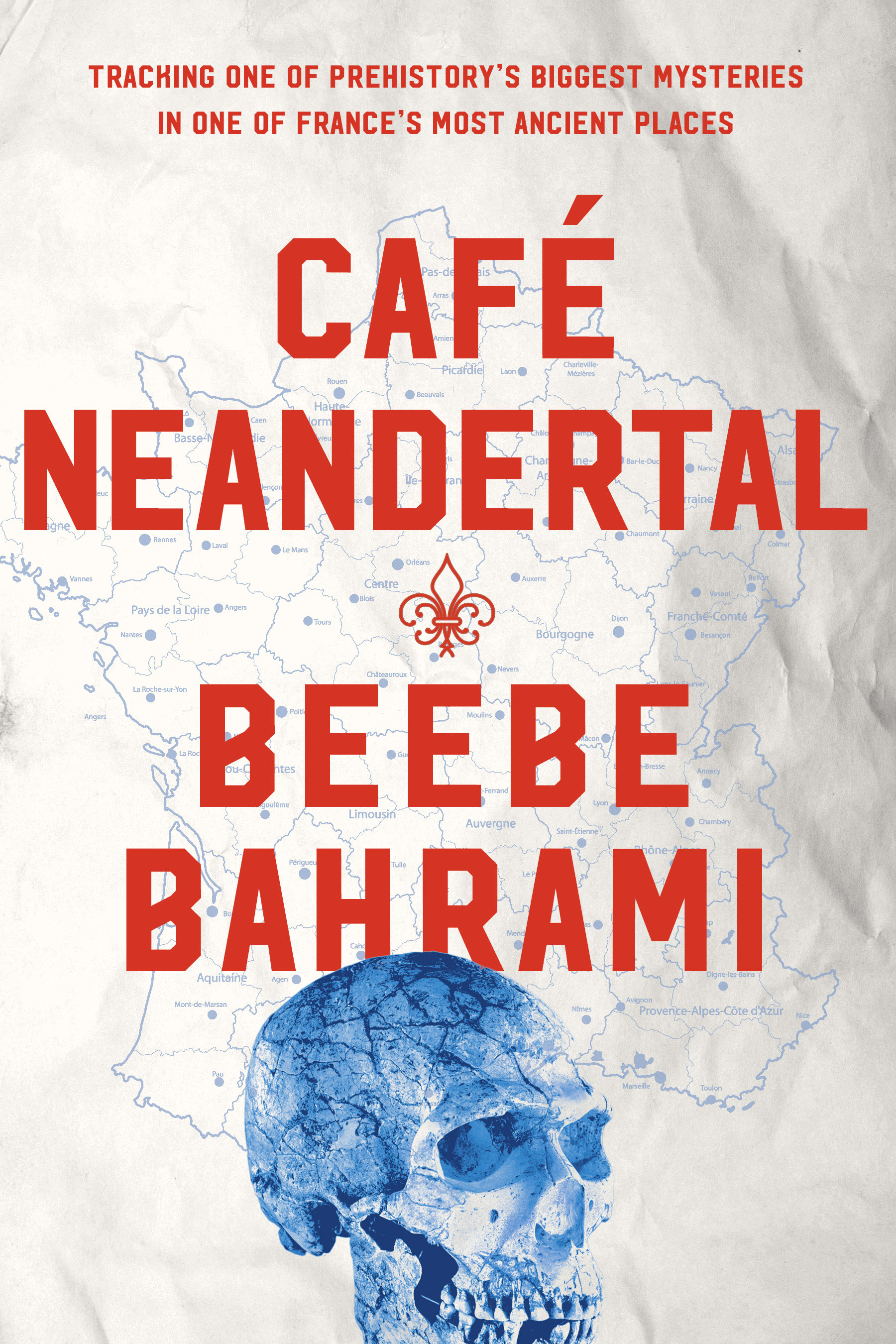 1. What inspired you to write this incredible book?
 I've long been fascinated by Neandertals, our closest cousins in the human family, and this was one reason why I was drawn to the southwest of France with its high concentration of Neandertal sites. But the spark that began the book was thanks to a bundle of shallots.
One spring morning I was at the Wednesday market in Sarlat-la-Canéda, a town in southwestern France's Dordogne region, and I was purchasing shallots from a local merchant. As I handed him the money, out of the corner of my eye I saw my former archaeology professor, Harold Dibble, flit past. I knew him from my first year in graduate school and hadn't seen him for years, and in Philadelphia at that. It seemed improbable, but I grabbed my change and shallots and tracked him down and soon learned that he was there to begin a new excavation project at the site of La Ferrassie, which was occupied by Neandertals anywhere from 90,000 to 50,000 years ago.
Harold invited me to lunch and soon after I pitched and wrote a feature story on his work for The Pennsylvania Gazette ("On Hearths Ancient and Modern, Nov/Dec 2010). Harold liked my handling of the material and suggested I think about writing a book. It was a dream come true. I soon found myself working as a member of the excavation crew and writing Café Neandertal.
I knew early on that I wanted the book to have a different angle from other archaeology or travel books and to combine the best of both genre. I wanted it to capture not only the Neandertal research, but also the personalities of the archaeologists, the prehistory passionate locals, their culture, and the land. Given the natural wealth and beauty of the Dordogne, it has been attracting humans for a long time, from Neandertal to us. It was the perfect doorway through which to explore what it is to be human, with Neandertals, locals, and archaeologists as our guides.
2. What are you reading right now?
I have a stack of six books by my bedside stand and a stack of ten by my desk and I am reading them all simultaneously, which means it takes forever to finish any one book, but I love reading like this. The books are a mix of fiction and nonfiction. Among them are The Champagne Conspiracy, by Ellen Crosby, A History of Food by Maguelonne Toussaint-Samat, Paulo Coehlo's The Pilgrimage, and Pamela Petro's The Slow Breath of Stone.
3. What's the one book that you recommend to people, over and over?
The Wind in the Willows by Kenneth Grahame. There is so much there in story, storytelling, dialog, character development, arc, drama, transformation, and lyricism. It is a book to read aloud with others as much as to one's self. It never grows old.
4. Who are some of your writer mentors? Do you find that's changed over time as you evolve as a writer or do they remain the same?
I've been lucky that I've had a lot of storytellers as well as writer mentors around me all my life, people who informally have taught me how to tell a good story and who have quietly encouraged me to write.
And, among other writers, whose works persistently influence me even though I have not met them face-to-face, are Jane Austin, Ernest Hemingway, Graham Greene, and J.K. Rowling.
As a professional travel writer, I also look often to my tribe for examples of strong literary travel narrative. A few (but not all) are Pico Iyer, David Farley, Michael Paterniti, Peter Mayle, Frances Mayes, and Paul Theroux.
Poets also serve as wonderful mentors for writing and I especially am inspired by the poetry of Yeats, Rumi, David Whyte, and Billy Collins.
5. What is your most prized book possession? A first edition? A gift? Please describe.
In the 1960s my grandfather gave me a book when I was very young, Drawing and Painting by S.A. Knight. While it was a practical how-to book art book, it was a profound book because the gift really was about cultivating the creative spirit. I felt he was telling me to be bold and take risks and create something original. Creative nonfiction became my art form, but that book is a talisman still, tucked in a special place in my office.