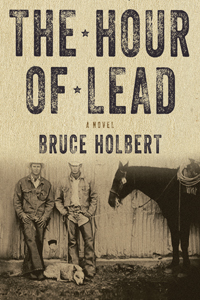 Bruce Holbert, author of The Hour of Lead: A Novel, has won the 2015 Washington State Book Award in fiction.
The Washington Center for the Book administers the annual Washington State Book Awards (formerly the Governor's Writers Awards), given for outstanding books published by Washington authors the previous year.
Congratulations Bruce!