Books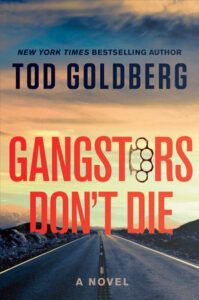 A Novel
The "gloriously original" (The New York Times) and critically acclaimed crime series starring a Chicago hitman hiding out as a rabbi in the desert suburbs of Las Vegas comes to its thrilling conclusion
Mafia hit-man-turned-rabbi Sal Cupertine is ready to get out of the life. But it's not going to be easy. His once-brilliant plan to pass himself off as Rabbi David Cohen is unraveling. Enemies on both sides of the law are hot on his trail. His wife and son are unreachable in witness protection and are probably in danger. In order to find his family, get out of the desert alive, and salvage his long-sought-after happy ending, Sal is going to have to confront some very bad people from his past.
Native American kingpin Peaches Pocotillo has wrested control of Chicago's mob family while expanding his criminal empire in the west, and now seeks to settle an old score with Sal. These two antiheroes have a history that stretches back decades, and the blood feud between Peaches and Sal will lead them to a violent showdown deep in the heart of the low desert.
As complications cast old revelations in a new light, including one that stretches back to the long-ago death of Sal's infamous gangster father Dark Billy Cupertine, Sal must team up with some unlikely allies—and confront the reality of who he has become—in this stunning conclusion to the popular and critically acclaimed Gangsterland trilogy.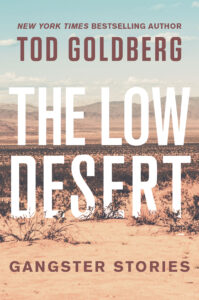 Gangster Stories
Raymond Carver meets Elmore Leonard in this extraordinary collection of contemporary crime writing set in the critically acclaimed Gangsterland universe, a series called "gloriously original" by The New York Times Book Review.
With gimlet-eyed cool and razor-sharp wit, these spare, stylish stories from a master of modern crime fiction assemble a world of gangsters and con men, of do-gooders breaking bad and those caught in the crossfire. The uncle of an FBI agent spends his life as sheriff in different cities, living too close to the violent acts of men; a cocktail waitress moves through several desert towns trying to escape the unexplainable loss of an adopted daughter; a drug dealer with a penchant for karaoke meets a talkative lawyer and a silent clown in a Palm Springs bar.
Witty, brutal, and fast-paced, these stories expand upon the saga of Chicago hitman-turned-Vegas-rabbi Sal Cupertine--first introduced in
Gangsterland
and continued in
Gangster Nation
--while revealing how the line between good and bad is often a mirage.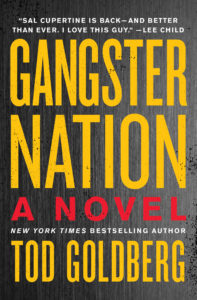 A Novel
"Sal Cupertine is back—and better than ever. I love this guy." —Lee Child

"Gangster Nation is a razor. It will slice you open and reveal your insides. And like the best of Tod Goldberg's work, it'll show you everything you are at your core." —Brad Meltzer, New York Times bestselling author of The President's Shadow


It's been two years since the events of
Gangsterland
, when legendary Chicago hitman Sal Cupertine disappeared into the guise of Vegas Rabbi David Cohen. It's September of 2001 and for David, everything is coming up gold: Temple membership is on the rise, the new private school is raking it in, and the mortuary and cemetery—where Cohen has been laundering bodies for the mob—is minting cash. But Sal wants out. He's got money stashed in safe–deposit boxes all over the city. He's looking at places to escape to, Mexico or maybe Argentina. He only needs to make it through the High Holidays, and he'll have enough money to slip away, grab his wife and kid, and start fresh.
Across the country, former FBI agent Matthew Drew is now running security for an Indian Casino outside of Milwaukee, spending his off–time stalking members of The Family, looking for vengeance for the murder of his former partner. So when Sal's cousin stumbles into the casino one night, Matthew takes the law into his own hands—again—touching off a series of events that will have Rabbi Cohen running for his life, trapped in Las Vegas, with the law, society, and the post–9/11 world closing in around him.
Gangster Nation
is a thrilling follow–up to
Gangsterland
, an unexpected, page–turning examination of the seedy foundations of American life. With the wit and gritty glamor that defines his writing, Goldberg traces how the things we most value in our lives—home, health, even our spiritual lives—have been built on the enterprises of criminals.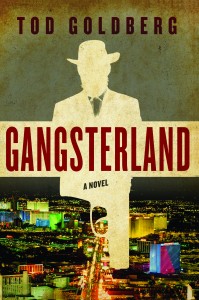 A Novel
A wickedly dark and funny gangster novel that "aspires to the heights of Elmore Leonard" set in a desert landscape as ruthless and barren as those who inhabit it (The New York Times). 
Sal Cupertine is a legendary hit man for the Chicago Mafia, known for his ability to get in and out of a crime without a trace. Until now, that is. His first–ever mistake forces Sal to botch an assassination, killing three undercover FBI agents in the process. This puts too much heat on Sal, and he knows this botched job will be his death sentence to the Mafia. So he agrees to their radical idea to save his own skin.
A few surgeries and some intensive training later, and Sal Cupertine is gone, disappeared into the identity of Rabbi David Cohen. Leading his growing congregation in Las Vegas, overseeing the population and the temple and the new cemetery, Rabbi Cohen feels his wicked past slipping away from him, surprising even himself as he spouts quotes from the Torah or the Old Testament. Yet, as it turns out, the Mafia isn't quite done with him yet. Soon the new cemetery is being used as both a money and body–laundering scheme for the Chicago family. And that rogue FBI agent on his trail, seeking vengeance for the murder of his three fellow agents, isn't going to let Sal fade so easily into the desert.