Books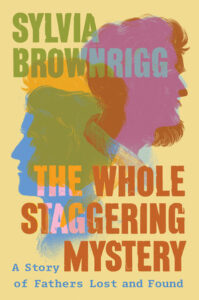 A Story of Fathers Lost and Found
Critically acclaimed author Sylvia Brownrigg's memoir reconstructs a poignant story of fathers lost and found, and of children rebuilding bridges burned by their own parents
When Sylvia Brownrigg received a package addressed to her father that had been lost for over fifty years, she wanted to deliver it to him before it was too late. She did not expect that her father, Nick, would choose not to open it, so she and her brother finally did.
Nick, an absent father, was a hippie and would-be Beat writer who lived off the grid in Northern California. Nick's own father, Gawen—also absent—had been a well-born Englishman who wrote a Bloomsbury-like novel about lesbian lovers, before moving to Kenya and ultimately dying a mysterious death at age twenty-seven. Brownrigg was told he had likely died by suicide.
Reconstructing Gawen's short, colorful life from revelations in the package takes her through glamorous 1930s London and Pasadena, toward the last gasp of the British Empire in Kenya, and from there, deep into the California redwoods, where Nick later carved out a rugged path in the wilderness, keeping his English past at bay. Vividly weaving together the lives of her father and grandfather, through memory and imagination, Brownrigg explores issues of sexuality and silences, and childhoods fractured by divorce. In her uncovering of this lost family, she finally makes her own story whole.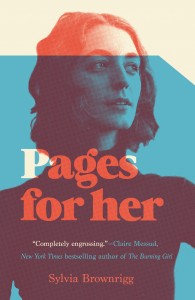 A Novel
Two women reunite decades after their passionate affair in this "nuanced, assured, and razor-sharp" novel about motherhood, womanhood, and "what it means to be alive" ( Christina Baker Kline, author of Orphan Train). "A complex portrait of two women's sexuality."
—Alice Sebold, author of The Lovely Bones
Pages for Her
is the story of two women, Flannery and Anne, each at a personal turning point, and the circumstances that lead to their reunion. Twenty years after their brief but passionate affair, chronicled in Sylvia Brownrigg's earlier novel
Pages for You
, Flannery has the chance once again to meet Anne, who opened young Flannery up to the possibility of love—then left her heartbroken.
Having long ago put their love behind them, they live now on opposite coasts. Anne has been in a deep, childless partnership with a fellow scholar, Jasper, who recently left her. Flannery, to her own surprise, married a charismatic artist named Charles, with whom she has a young daughter. Submerged by her husband's demands and personality and her adjustment to motherhood, Flannery has lost sight of herself and her work. When the two women meet at a conference, they find that the passion and understanding between them has endured, though it has been hidden. In rediscovering each other, they are able to rediscover themselves.
Pages for Her
is an exhilarating, passionate work that explores marriage, sexuality, and the transformative power of love over time.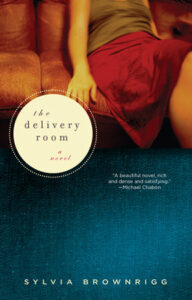 A Novel
It is 1998. In the safe haven of her London office—a room her husband jokingly calls "The Delivery Room"—therapist Mira Braverman listens to the stories of her troubled patients, including an aristocratic woman going through an intense infertility drama, an American journalist who is eager to have a baby, and an irritable divorcé who likes to taunt Mira about her Serbian nationality. As the novel unfolds, Mira discovers she is not as distant from her patients' pain as she might once have been: her husband Peter struggles with illness, NATO's threats against her country grow more serious, and submerged truths from her own past seem likely to erupt.
Compelling, complex, and always deeply human,
The Delivery Room
is an engaging examination of the incomplete understandings that course between therapist and patient, and a set of variations on the theme of motherhood—as well as a timely meditation on the meanings of wars fought from a distance, when ordinary citizens have to measure their personal griefs against the outrages experienced by those under attack.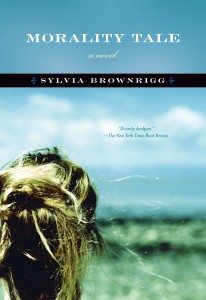 A Novel
When this novel's unnamed narrator meets the elusive but exciting Richard (an envelope salesman with a nice layman's line in Zen philosophies), he offers her a friendly escape from her dreary domestic life. Burdened by her husband's ongoing negotiations with his angry ex–wife, the strains of looking after two stepchildren, and the lingering ghost of her own past betrayals, she finds that the life of a "second marryer" leaves much to be desired. As their friendship develops, so grows the shadow cast over her marriage, and when they make a late, illicit bay crossing on a ferryboat, the story gathers momentum under California's Mount Tamalpais. There, in the fabled Golden State, Sylvia Brownrigg shows how even a layman's Zen can lead to some important revelations about the need to look forward, not back. Bristling with honesty and wit,
Morality Tale
explores the triangular complications that can befall a modern marriage and the tragicomic forces that surround them.