Books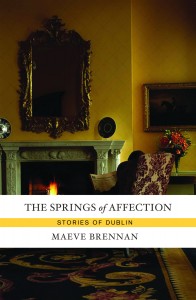 Stories of Dublin
The twenty–one stories collected here—the very best stories of one of
The New Yorker
's most celebrated writers—trace the patterns of love within three Dublin families. Love between husband and wife, which begins in courtship and laughter, loses all power of expression and then vanishes forever. The natural love of sister for brother and of mother for son is twisted into the rage to possess. And love that gives rise to the rituals of family life—those "ordinary customs that are the only true realities most of us ever know"—grows solid as rock that will never give way.
In his introduction, William Maxwell, who was for twenty years Maeve Brennan's editor, writes of the special quality of her work, and especially of the title story, which he places among the great short fiction of the twentieth century.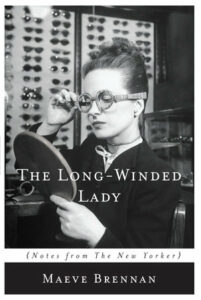 Notes from The New Yorker
From 1954 to 1981, Maeve Brennan wrote for
The New Yorker
's "Talk of the Town" department under the pen name "The Long–Winded Lady." Her unforgettable sketches—prose snapshots of life in small restaurants, cheap hotels, and crowded streets of Times Square and the Village—together form a timeless, bittersweet tribute to what she called the "most reckless, most ambitious, most confused, most comical, the saddest and coldest and most human of cities." First published in 1969,
The Long–Winded Lady
is a celebration of one of
The New Yorker
's finest writers.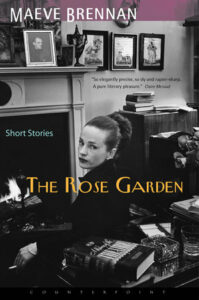 Short Stories
A literary event—twenty short stories by the late Maeve Brennan, one of
The new Yorker
's most admired writers. Five are set in the author's native Dublin, a city, like Joyce's, of paralyzed souls and unexpressed love. the others are set in and around her adopted Manhattan, which she once called "the capsized city—half–capsized, anyway, with the inhabitants hanging on, most of them still able to laugh as they cling to the island that is their life's predicament." Some of the stories are quietly tender, some ferociously satirical, some unique in their chilly emotional weather. All are Maeve Brennan at her incomparable best.