Books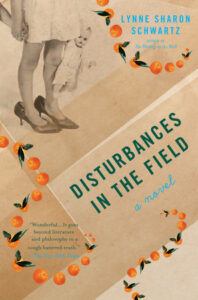 A Novel
As powerful now as when first published in 1983, Lynne Sharon Schwartz's third novel established her as one of her generation's most assured writers. In this long–awaited reissue, readers can again warm to this acutely absorbing story.According to Lydia Rowe's friend George, a philosophizing psychotherapist, a "disturbance in the field" is anything that keeps us from realizing our needs. In the field of daily experiences, anything can stand in the way of our fulfillment, he explains—an interrupting phone call, an unanswered cry. But over time we adjust and new needs arise. But what if there's a disturbance you can't get past? In this look at a girl's, then a wife and mother's, coming of age, Schwartz explores the questions faced by all whose visions of a harmonious existence are jolted into disarray. The result is a novel of captivating realism and lasting grace.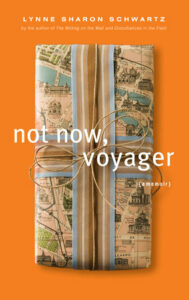 A Memoir
Ever since the explorations of Marco Polo and the travels of Montaigne, a lively dialogue has persisted about the pros and cons of travel. Lynne Sharon Schwartz joins this dialogue with a memoir that raises both serious and amusing questions about travel, using her own experiences as vivid illustrations.
Not Now, Voyager
takes us on a voyage of self-discovery as the author traces how travel has shaped her sensibilities from childhood through adulthood. She makes an adolescent visit to Miami Beach, where she confronts the powerful sensation of not belonging; she goes to Rome as a young woman and ponders the difference between ignorance and innocence; she ventures to Jamaica and witnesses political and social unrest; and she takes a family road trip to Montreal and watches her daughters come to startling realizations of their own.
Schwartz's personal history takes on new shapes, and her feelings about travel change as she shows us who she started out as and who she has become. Above all, this memoir exemplifies a mode of travel in and of itself: the mind on a journey or quest, pausing here and there, sometimes by design, sometimes by serendipity, lingering, occasionally backtracking, but always on the move.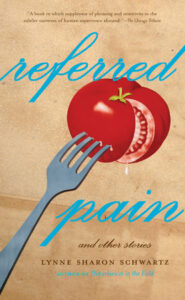 And Other Stories
Everyone has a face that they show to the outside world—but our thoughts, fears, and perversions lie just beneath.
"Referred pain" describes the sensation of pain, not at the actual point of injury, but somewhere else in the body. This disorientation of the senses is felt, in one way or another, by many of the characters in this collection from Lynne Sharon Schwartz, one of America's foremost chroniclers of contemporary life.
In the title novella, a son of Holocaust survivors circumvents his discomfort over his parents' history through a Kafkaesque series of dental procedures. In another story, a professor's sexual attraction to one of his students leads him down a twisted path of misplaced identity. Laced with Schwartz's satirical, acidly intelligent wit,
Referred Pain
displays the peak of her ability.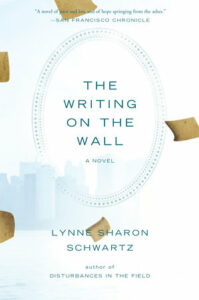 A Novel
For the first time, one of New York City's major resident authors spins a breathtakingly immediate, intimate family novel set around the September 11th attacks. Thirty–four and decidedly independent, Renata has been known to keep her involvement with people – men in particular – to a minimum. Even her job at the library keeps her at a remove from the uncertainty of trusting other people with the stories of her past. Instead, she loses herself in language, always measuring the integrity of words against lived experience. Then Jack, patient, solid and sexy, enters her life. One bright September morning as Renata walks across the Brooklyn Bridge to work, the sky bursts open and change comes without warning. It quickly becomes clear in the days ahead that Renata cannot keep memories of her buried past – of a twin sister, a betrayal, of family truths too ugly to acknowledge – at bay. Written with tremendous compassion and imagination, informed by an abiding love for the people of New York, and crafted by a master storyteller at the height of her powers, "The Writing on the Wall" is a profoundly engaging novel about how one woman saw – and we all continue to ponder – the defining event of our time.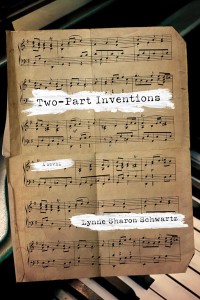 A Novel
Two–Part Inventions
begins when Suzanne, a concert pianist, dies suddenly of a stroke in the New York City apartment she shares with her producer husband Philip. Rather than mourn in peace, Philip becomes deeply paranoid: their life is based on a fraud and the acclaimed music the couple created is about to be exposed. Philip had built a career for his wife by altering her recordings, taking a portion of a song here and there, from recordings of other pianists. Syncing the alterations seamlessly, he created a piece of flawless music with Suzanne getting sole credit.
In this urban, psychological novel, author Lynne Sharon Schwartz brilliantly guides the reader through a flawed marriage and calculated career. Beginning with Suzanne's death and moving backwards in time, Schwartz examines their life together, and her remarkable career, while contemplating the nature of truth, marriage and the pursuit of perfection.