Books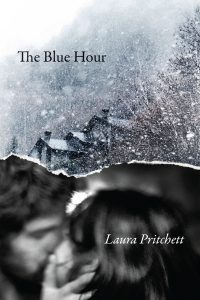 Winner of the 2018 Colorado Book Award, "Pritchett writes with an evident love for the mountains and the people that call them home (Westword).


The residents of Blue Moon Mountain form a tight–knit community of those living off the land, stunned by the beauty and isolation all around them. So when, at the onset of winter, the town veterinarian commits a violent act, the repercussions of that tragedy are felt all across the mountainside, upending their lives and causing their paths to twist and collide in unexpected ways.
The housecleaner rediscovering her sexual appetite, the farrier who must take in his traumatized niece, the grocer and her daughter, the therapist and the teacher, reaching out to the world in new and surprising ways, and the ragged couple trapped in a cycle of addiction and violence. They will all rise and converge upon the blue hour—the l'heure bleu, a time of desire, lust, honesty—and learn to navigate the often confusing paths of mourning and love.
Writing with passion for rural lives and the natural world, Laura Pritchett, who has been called ""one of the most accomplished writers of the American West,"" graces the land of desire in vivid prose, exploring the lengths these characters—some of whom we've met in Pritchett's previous work—will traverse to protect their own.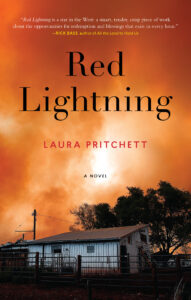 A Novel
Ten years ago, Tess Cross left her newborn daughter with her sister and hightailed it out of what she called NoWhere, Colorado. Now she returns to the eastern plains of Colorado, full of raw rage at herself and at the universe, yearning for the life she never lead and the daughter she left behind. As a levantona who has been running drugs and illegal immigrants once they're beyond the US–Mexico border, she's knowingly and even defiantly entered into a harsh and dangerous world. But suddenly her world has become darker than she can bear: The largest wildfire in Colorado history is blazing. Immigrants are dead. She's haunted by the memory of a Mexican woman she couldn't save and a lost Mexican girl she did. Traffickers – of both immigrants and drugs – are now hunting her down. But most of all, Tess is at the mercy of her own traumatized soul, and the weight of it is cracking her apart.
In the act of coming home, Tess must now face her dying mother, her sister, and her daughter, and most importantly, herself.
This book broaches timely topics essential in the West—immigration, rural poverty, wildfires—with suspense and gritty wisdom as well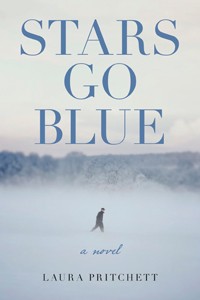 A Novel
Laura Pritchett is an award–winning author who has quickly become one of the west's defining literary voices. We first met hardscrabble ranchers Renny and Ben Cross in Laura's debut collection, and now in
Stars Go Blue
, they are estranged, elderly spouses living on opposite ends of their sprawling ranch, faced with the particular decline of a fading farm and Ben's struggle with Alzheimer's disease. He is just on the cusp of dementia, able to recognize he is sick but unable to do anything about it —the notes he leaves in his pockets and around the house to remind him of himself, his family, and his responsibilities are no longer as helpful as they used to be. Watching his estranged wife forced into care–taking and brought to her breaking point, Ben decides to leave his life with whatever dignity and grace remains.
As Ben makes his decision, a new horrible truth comes to light: Ray, the abusive husband of their late daughter is being released from prison early. This opens old wounds in Ben, his wife, his surviving daughter, and four grandchildren. Branded with a need for justice, Ben must act before his mind leaves him, and sets off during a brutal snowstorm to confront the man who murdered his daughter. Renny, realizing he is missing, sets off to either stop or witness her husband's act of vengeance.
Stars Go Blue
is a triumphant novel of the American family, buffered by the workings of a ranch and the music offered by the landscape and animal life upon it.