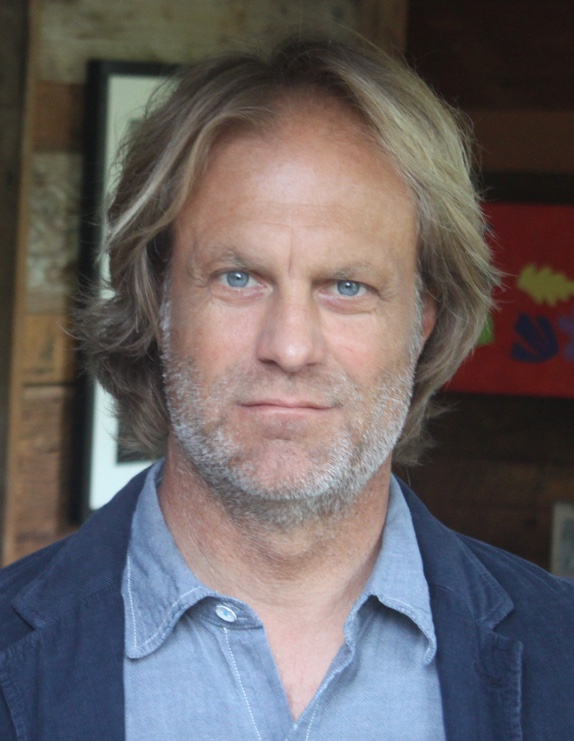 1. What are you reading right now?
I'm re-reading my father's book Inside the FBI his account of being an FBI agent under J. Edgar Hoover in the early sixties, as part of my research for a book (historical fiction) that will explore how Southern California was a kind of Camelot back then. I'm also reading Been Down So Long It Looks Like Up To Me by Richard Farina, and The Pigeon Tunnel, by John Le Carre.
2. What's the one novel you recommend to people over and over?
All The Pretty Horses by Cormac McCarthy
3. Who are some of your writer mentors?
Hemingway, Jhumpa Lahiri, Cormac McCarthy, Jim Harrison, Joan Didion, Henning Mankell (his literary stuff), Milan Kundera, James Salter, John Le Carre, Alan Furst
4. Do you find that your mentors have changed over time, or do they remain the same?
It's healthy to keep exploring new inspirations, and so I add on, looking for new voices and combing back over some of the older ones, but only a few of the original mentors have fallen away.
5. What inspired you to write this novel?
In my 20's and early 30's I spent all my free time traveling, mostly alone, compiling Life for my writing. I experienced dozens of near-miss, what-if interactions, along with a few encounters that blossomed into significant full-blown adventures, and I have always wondered what would have happened had I followed one path instead of the other. French Girl With Mother is that imagined shadow life.
6. How did you approach writing this debut novel, as opposed to writing your memoir?
It was incredibly similar. I searched for connecting threads in both books—germs of intense emotion, powerful moments that I wanted to share—and made it a point to weave them together, distill them to their essence, and craft a well told story—a principle that seems to largely be undervalued in most contemporary literally works of fiction and nonfiction.
7. Do you feel as if you were able to explore different themes while writing fiction?
Yes. That's a big part of the allure of writing fiction, a kind of freedom to explore facets of human nature, via your fictional characters, that you may sense but not be able to fully articulate in nonfiction due to the constraints of being bound to what actually, factually happened.
8. Who are your top dinner party guests, living or deceased?
Freud, Anaïs Nin, Nietzsche, Picasso, Camille Claudel, Joan Didion & Edward Albee, with Jim Harrison cooking — that would be a great dinner!